We build websites that will build your business
We support you in your project and adapt it to your needs while respecting your brand image.
All our online products are based on the latest technology and adapted to responsive design!
Web & Hosting
Standard site
You want to show your company or project with all important information to the internet.
For example: 3 pages including CMS SMAC©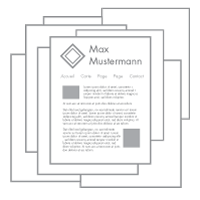 Advanced site
You have a lot of content, images and text and you want to inform your customers about the latest news.
For example: 15 pages, including CMS SMAC© or WordPress©
Micro site
You want to display the most important information. Your address and a brief text with photo and logo?
For example: 1 page including CMS SMAC©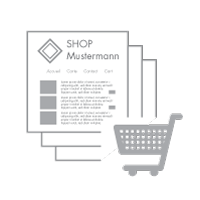 Online shop
Does your company sell products or services that you want to sell anywhere in the world 24/7 online?
For example: Online shop incl. OpenCart©
ETC
Are you looking for a tailor-made solution? Intranet, real estate, gallery, blog ...
Ask us! We have years of experience in the field of programming.
Hosting and Domain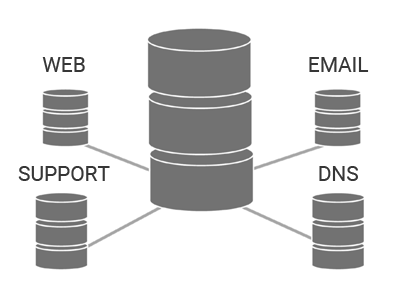 Managed Hosting
We offer you a platform to present your website or your online shop. We take over all installation and maintenance tasks for you. We create your e-mail accounts and copy your files e.g. in PDF format. So you have more time for your core business!
Domains
You need a web address for your website or an e-mail address? We reserve the domain name for you and take care of all formalities.
E-mails
You need an e-mail address to make a reservation or to improve communication in your company? We create e-mail accounts for you and offer you all the functions related to electronic communication.
Support
We are at your disposal and support you in all formalities regarding website, online shop and e-mail.
Online SHOP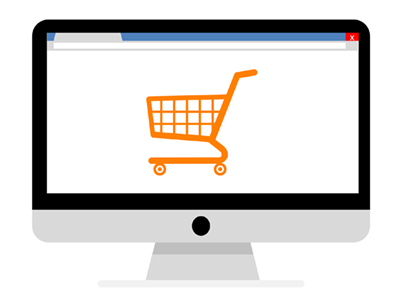 We provide you with a complete sales concept for your products or online services.
Design and installation
We adapt your shop according to your wishes or we transform the existing models, for example, of an existing site. The installation of the various components (system, database, payment) is done in consultation with you, for a custom shop system.
Administrative
In the administration part of an online shop, you can modify or display your own products. For example, you can change payment, shipping and other settings.
Payment systems
To give customers more payment options, you can activate different payment systems in the shop. For example: PayPal, Saferpay, transfer etc.
Shipping and inventory
You will be able to offer your customers different ways of delivery (Mail, DPD, UPS or Free). With the shop system, you can have an overview of stock levels and you can reorganize merchandise at any time.
SEO - Search Engine Optimization
We make sure that your products are well displayed over the internet and well placed in major search engines.