Printing on all media
The visual identity is linked to semiotics since it examines the conditions in which signs produce meaning. Semiology applies to graphic design and gives meaning and narrative value to the product and logo.
The visual identity is the set of graphic signs that symbolize a business. Different communication media disseminate the visual identity of your company, such as the logo, business card, website.
Print & Media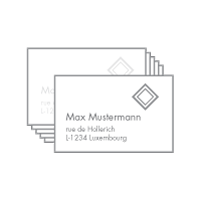 Business cards
Simplify and accelerate your business relationship with business cards.
Standard or Premium, 300 - 750gr, matte, glossy or coated, miscellaneous papers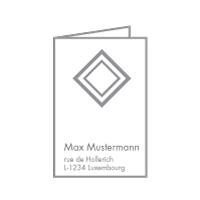 Flyers
Flyers transmit important information quickly and accurately and in the most economical way!
All formats, 80 - 400g, matte, glossy, one or multiple pages folded.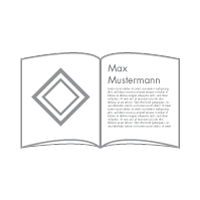 Brochures
Different solutions: From 8 pages up to thick magazines, different bindings and variable sizes.
From a simple leaflet to a big magazine...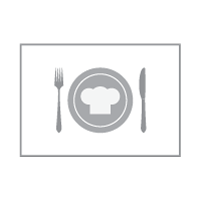 Placemats
The menu card always directly in the field of vision of your customers.
for example: DIN A3 format, 90gr. offset printed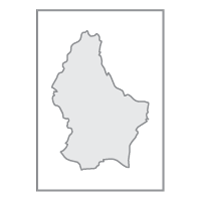 Custom Plan A4 - Tourist Map
Map of the City of Luxembourg, Esch-sur-Alzette and Belval in A4 format to customize.
Ideal for hotels, restaurants or for an event
Outdoor Advertising
Beachflags: Square, Round, Raindrop
Banners / Tarpaulins avec ou sans oeillets, Mesh / Tissu/PVC
Customer stoppers Plastics, wood, aluminum
Inflatable structures Columns, Arches, Skydancers
---
Advertising for the interior
Rollups 80 to 300cm, Standard or Premium
Screens Straight or curved, foldable, width up to 300cm, height 250cm
Aluminum frame Replaceable fabric, width up to 600cm, separable, for wall mounting or standing as a room divider
Rugs / floor mats printed on request, for indoor or outdoor use, sturdy and chic, up to 200 x 600cm
---
Signs and plates
AluDibond White or brushed aluminum
Polystyrene foam sheets Thicknesses up to 20mm
Plexiglas Front or back printed with holes for fixation
Accessories Suction cups, spacer, etc.